The semiconductor crunch, which has haunted the electronics and car industry since the start of the pandemic, has now become a glut in some sectors, as demand for chips slows and companies start to hoard chips.
The two-year pandemic had caused a severe supply chain shortage of computer chips for manufacturers of computers, smartphones, and cars.
But in three weeks from the end of May to June, things began to quickly change, as higher inflation, pandemic-inspired lockdowns in China, rising fuel prices, and the conflict in Ukraine, lowered consumer spending, especially in the supply-sensitive electronics market.
The blows on the market from the war in Ukraine to the Chinese lockdowns have driven down chip prices and a pile-up of excess inventories, though experts caution that the glut is confined to certain sectors.
"While the semiconductor shortage is starting to abate in a few areas—notably consumer electronics like mid-tier phones or PCs—industry-wide we're still very far from a glut, and concerning shortages continue to persist in a number of very important sectors of the industry," said Stephen Ezell, vice president for global innovation policy at the Information Technology and Innovation Foundation (ITIF) told The Epoch Times.
"For instance, demand for automotive chips, semiconductors for data processing activities, and higher-end chips for smartphones, AI applications, etc. remains very high and we're far from any kind of glut in those sectors of the market," Ezell said.
"China's COVID-19 lockdowns, rising inflation in the U.S. with hints of a possible recession, and the Ukraine conflict have dampened global aggregate economic demand somewhat," he said on issues contributing to a slight decrease in information and communication technology equipment (ICT) product demand, which is affecting chip demand.
This "has somewhat ameliorated the chip shortage in some areas, overall we're not out of the woods yet with semiconductor shortages broadly," Ezell said.
Vulnerable to Oversupply
Consumer electronics are most vulnerable to oversupply issues, with some chip manufacturers like Micron Technology, which makes memory chips for computers and smartphones, announcing plans to cut spending on new facilities and equipment to slow output as demand began to decline in late June.
The sudden drop in demand for certain chips led glut in some sectors, taking many investors and manufacturers like Micron, which has lost 10 percent of its total revenue, by surprise.
"I think the extent of the shift has definitely been bigger than anyone was anticipating in the ecosystem," said Micron's chief business officer, Sumit Sadana to Reuters.
"These changes are rippling through the ecosystem now."
Sadana said that Micron will store some of the already produced chips in their warehouse rather than releasing them to the market, in order to supplement any supply shortages that may occur as it cuts back on production.
"We don't mind holding this inventory and it'll enable us to just drive better pricing discipline in the market," said Sadana.
DRAM chips, which account for two-thirds of Micron's revenue, are widely used in data centers, personal computers, and smartphone devices.
TrendForce predicts the price of DRAM chips to drop 3 to 8 percent in the third quarter of 2022.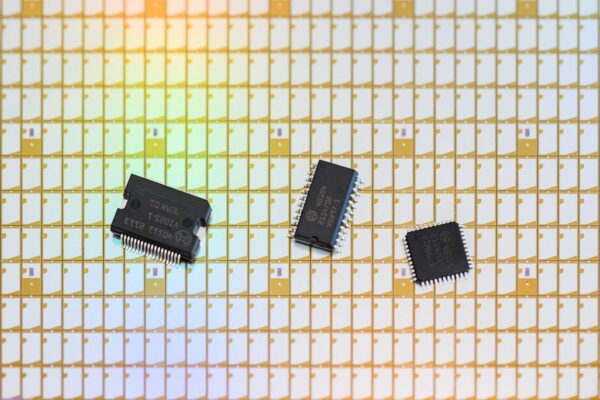 Downturn Fears
Other companies are feeling the pinch as investors are starting to fear a downturn in the industry, which may push down chip stocks on Wall Street.
"2018 called, they want their chip glut back: The $SOX may fall even *further* this earnings season, even with expectations so low, execs just showing up to their earnings calls 'could be viewed as a positive surprise,' one analyst says," tweeted Wallace Witkowski, a Marketwatch tech journalist.
The Philadelphia Semiconductor Index has lost 35 percent since the beginning of the year, well above the S&P 500's 19 percent loss.
Electronics manufacturers were stockpiling computer chips during the pandemic as the general public did with toilet paper ahead of multiple lockdowns.
The standard "just in time" manufacturing process, which ordered parts towards the very end of production time to avoid excess inventory and cut upfront spending, was shifted into a pandemic-era habit of stockpiling chips.
The sudden shift in the chip market is a mixed bag, with gluts in a few areas, while in others, the crunch continues, as the changes hit unevenly across business sectors.
Some major suppliers of chips like Micron, which makes chips for low-end consumer electronics manufacturers, were the hardest hit by the downturn.
Upmarket manufacturers like the semiconductor giant, Taiwan Semiconductor, are the least affected by the glut, as it makes chips for high-in-demand Apple products.
Chip factories supplying automakers and data centers appear to be fine for now.
Demand for high-powered processors used in data centers is normally more resilient than for smartphone and tablet chips, but even Nvidia and AMD which make chips for that market, have dropped nearly 50 percent this year, with a combined $409 billion in losses.
However, vehicle manufacturers appear to be ordering far more chips than needed, which will eventually create a problem when they stop buying chips to use up their stockpiles, said Bernstein analyst, Stacy Rasgon, to Reuters.
Meanwhile, other chip makers in sectors unaffected by the glut, are continuing to expand their production facilities.
"Mighty confusing. 'Economist' says there's glut in supply & softening demand and this here talks abt new plants. Chip makers GlobalFoundries and STMicro are to build a semiconductor plant in France aimed at boosting supply-chain security," tweeted analyst, Ved Nayak.
Reuters has contributed to this report.